Digital Services
Online and Mobile Banking
You're the boss. When you sign up for Mobile and Online Banking, AurGroup provides free and secure digital services to manage your money anytime, anywhere. Across any device, achieving boss status over your money. You can pay bills, pay friends, deposit checks and more! Enroll today.
With AurGroup's Online and Mobile Bill Pay, you can safely and securely send a payment to almost any business or person you would normally pay by check. Just set up your payees and schedule one-time or recurring payments. Simply enroll within online banking. The first time you set up, you'll need to do it on a laptop or pc.
External Transfer
Transfer money between accounts YOU have at other financial institutions. It's easy and free! Log into your account online or in the mobile app and click on TRANSFER to get started. For security purposes, account verification will be required.
Mobile Check Deposit
If you can take a picture, you can make a deposit. Just Tap, Snap and Deposit!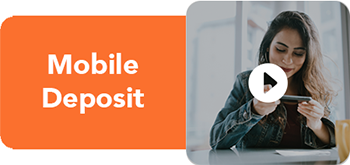 Here are some tips to make sure your Mobile Deposits process smoothly:
Make sure the amount you enter matches the amount on the check.
Remember to sign the back of the check and endorse "AurGroup Mobile Deposit".
Choose a well-lit spot to capture the check images.
Try to avoid shadows.
How to Deposit your checks:
Lay the check flat and on a dark background.
Ensure all four corners of the check are visible and you can see the entire check from edge to edge in the image... no rolled or torn edges.
Keep your hands clear of the check when taking the photo.
Use "Preview" to double check the photo quality.
Ensure the MICR numbers located at the bottom of the check are completely readable in the photo preview.
Now just tap "Deposit check"!
With an AurGroup checking account, you can have instant access to your checking account with an Instant Issue debit card. Like, today. Simply make purchases as you would with a credit card—in person, over the phone or online—and your funds are automatically withdrawn from your checking account. When purchasing an item at a store, insert card to read chip, enter PIN or sign and done.
Plus, you can use your debit card for instant access to your checking account cash at any of our surcharge-FREE ATMs nationwide. Plus, our fraud detection system monitors transactions to detect potentially fraudulent or suspicious activity, keeping your debit card protected from unauthorized use.
Manage your finances while guarding against fraud by using the card control features inside the AurGroup Mobile App. Once logged into your account, click My Cards located under Quick Links. Connect your AurGroup debit card(s) and enjoy 24/7 card control at your fingertips.
Turn your AurGroup debit card on and off.
Establish transaction controls for dollar amount limits, merchant categories, and geographic locations.
Receive alerts when your card is used, approved, or exceeds the transaction controls set by you.
Stay informed of potential fraud with alerts on attempted and declined transactions.
Get real-time balances for your accounts.
Download it today on the App Store or Google Play.
ATM Card
Yes, we've got those, too. And, you'll have access to thousands of ATMs nationwide with our network of partners.
eStatements
Save time and trees with eStatements:
Reduce paper waste
Receive your statement days sooner than you would through the mail
Access statements securely online — no more sitting in your unsecured mailbox at home
Login anytime to view your current statement and access archived statements
Print only the statements you need